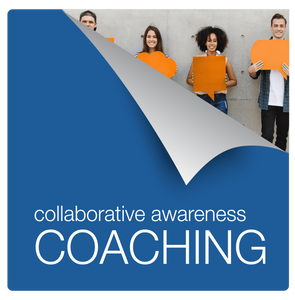 The thoughts that run around in your mind are messages written for you, from you.
Learn to use Clear Mind Tools in a personalized session
Our brains determine our action and reaction to everything from how other people behave to the thoughts that keep us up at night. When our messy mind interacts with others, both people protect rather than connect.
Don't avoid the stress of transition. Learn to use it to build a clean mind so what to design next rises up in you. Use this transition to your advantage.
Move from problems and solutions to a Desire-Innovation mindset
Benefit from the neuroscience behind relationship stress and peace 
Wire your brain for greater clarity and connection
Move from judgment to curiosity to make collaborating with others easier and more fruitful
You Will Receive:
Certified Collaboration Coaching Session (phone, Skype or Zoom)

Preliminary meeting to assess needs (15 minutes free)
90, 120, or 180 minute session
Scheduling contact information included with purchase

•  •   •   •   •   •   •
Design and build a better relationship with a Collaboration Coach as your guide
Self aware individuals can greatly impact a relationship, but the ultimate health of a group depends on building the skills and capacities for Collaborative Awareness; the recognition and design of who are we together.
Our Certified Collaboration Coaches help you custom design who you are and how you will be together, and teach you to use your relationship stress for greater clarity, trust and connection.
Experts in Collaboration help you to:
access where you are on your journey and determine which tools best suit you and which to apply first
learn great ways to get others on board
use the Noise in the System neuroscience tools for less stress and more trust 
gain insights into how to get the most from the Blueprint of We Collaboration Process
facilitate your Blueprint of We Clarifying Conversation, where collaboration get's real and fun!
know how to use the tools as a long-term practice after your

Collaborati

ve Awareness

Coaching

session